Geoffrey Rush and Emily Watson to be Book Thieves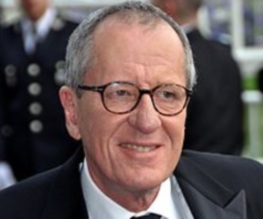 The Book Thief, Marcus Zasuk's best selling novel which spent more than 280 weeks on the best-seller charts, is to start production in Berlin this month. The adaptation will feature Geoffrey Rush and Emily Watson alongside French-Canadian newcomer Sophie Nelisse who will make her English-language debut as the title character in the World War II drama.
The Book Thief centres on Liessel (Nelisse), a young girl in the care of foster parents (Rush and Watson) who witnesses to the horrors of Nazi Germany while collecting stolen books and learning to read. Discovering that her guardians are harbouring a Jewish refugee (played by Ben Schnetzer) under the stairs, the book follows the development of the various complicated relationships that blossom in the household.
Following his Oscar nominated turn in 2011's The King's Speech, Rush's last major studio appearance was in Pirates of the Caribbean: On Stranger Tides, though he was last on the sceen in European drama The Best Offer. Watson was most recently seen in Joe Wright's Anna Karenina and Steven Spielberg's War Horse. This is the first time the talented pair have acted together.
Is the book worth filming then? How many of you still confuse Emily with Emma and are annoyed that Emma is the more famous one, considering that Emily is the one who can actually act? LET US KNOW
About The Author