Disney and Rob Marshall take on Into The Woods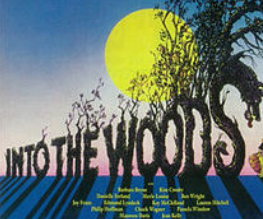 What is it about fairytales at the moment? This year we've got no less than three Snow White adaptations to look forward to, a Scottish spin on a mythical yarn in Pixar's Brave and a Gemma Arterton based Hansel And Gretel , to name but a few. With this in mind, it might be the perfect time for Disney to announce their latest project; an adaptation of the Sondheim musical Into The Woods. With fantastic (albeit discordant) songs, a smörgåsbord of mythical input and Rob "Chicago" Marsall at the helm, this is something we can get rather excited about.
You might not be sure you're familiar with Sondheim's work, but if you've seen Tim Burton's Sweeney Todd , you've heard his music. His Tony-winning Into The Woods centres on the trials and tribulations of many a fairytale star – Cinderella, Jack and his beanstalk, Rapunzel, the wicked witch, Red Riding Hood, giants, wolves, princes and ugly sisters – all colliding in a multi-narrative musical extravaganza. Intrigued? You should be. Check out the opening number below (listen for long enough, you'll be rewarded with a taste of Bernadette Peters' mad rapping skills):
We can't think of a better man for the project than Rob Marshall, seeing as he did such a stand-up job with Chicago back in 2002. But with so many parts to cast, we hope he gets started sooner rather than later. Can we just say right now, there are other actresses than Anne Hathaway. Something to bear in mind.
About The Author