Drew Barrymore to Surrender Dorothy?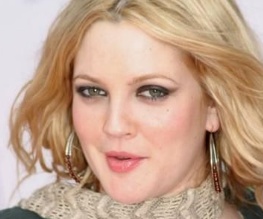 It seems that re-vamping a classic is all the rage in Hollywood at the moment. Yesterday we announced that Disney are re-visiting Cinderella, Alice In Wonderland earned more cash than even Burton dreamed and it seems now the the story of Dorothy and her trip in Oz is being mined for inspiration.
Drew Barrymore has cast an interested eye over a project entitled Surrender Dorothy, in which a young girl discovers she is the great, great granddaughter of Dorothy. She finds her ruby red slippers and must use them to stop the Wicked Witch of the West from seizing control of Earth and Oz. Apparently Drew first thought to play the lead herself, but its now looking like she's more interested in directing – a smart move considering the strength of her directorial debut Whip It.
The only problem is, everyone seems to be rather keen on a Dorothy-style hit – Shrek Forever After writer Darren Lemke has just penned Oz – an untitled reboot, there's another take on the tale being written by Josh Olson with Toss MacFarlane producing, as well as Oz The Great And Powerful (possibly starring Robert Downey Jr) on the way. Not to mention the beeb's current show "Over The Rainbow" and upcoming Lloyd Webber musical to boot. Who needs a new idea, eh?
Up for another trip down that yellow brick road?
About The Author