Drive star Ryan Gosling not renewed for Logan's Run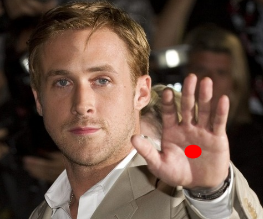 Drive's super beefcake and real-life hero Ryan Gosling has dropped out of the long suffering Logan's Run remake, according to Variety. It is yet another blow for Logan's Run, which as a campy 1976 film with low production values but a fantastic story, deserves a modern update. Drive director Nicolas Winding Refn has been the latest name attached to the film.
Based on William F. Nolan and George Clayton Johnson's novel, the 1976 sci-fi classic starred Michael York (now best remembered for his role as Basil Exposition in the Austin Powers trilogy) and tells the story of a society in which over-population is managed by limiting the age the citizens are allowed to reach. Michael York played Logan 5, a 'Sandman' whose job it is to track and eliminate those who tried to escape their fated demise when they turn 30, until his own 'Lastday', in which be comes a 'Runner' himself. 'Groovy'.
Maybe Ryan Gosling thought that it sounded a little camp after Drive (winner of the 2012 Academy Award for Best Sound Editing!) Ryan Gosling's next big release will be Only God Forgives, also directed by Drive's Nicholas Winding Refn and set for release in spring 2013.
Are you excited for a Logan's Run remake? What other dated sci-fi movies would you like to see modernised?
About The Author