Emile Hirsch and Olivia Thrilby confirmed for The Darkest Hour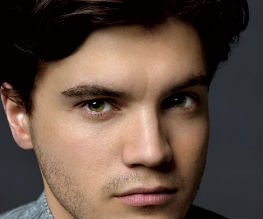 Following on from the news last week that Olivia Thrilby (Juno) had signed on for The Darkest Hour, we can confirm that Emile Hirsch (Milk) has also hopped on board. The Darkest Hour, yet another in a long line of alien invasion movies, sees a group of US tourists in Russia attempting to defeat a pack of alien invaders (how original we hear you cry!).
The baby-faced Hirsch, who induced teenage jealousy everywhere starring as Elisha Cuthbert's love interest in 2004's The Girl Next Door, will play one of the American tourists. The movie has been described as a thriller in the vein of Brit indie classic 28 Days Later. Shooting for this alien story is due to begin this June in Moscow, with no word yet on the film's release date.
Timur Bekmambetov (Wanted, Night Watch: Nochnoi Dozor), the visionary behind The Darkest Hour, will be using his fancy custom-built production facility in Moscow for this movie. With a budget of $40m to blow, we think this one is gonna be pretty impressive.
Looking forward to this alien invasion movie or unenthused by the prospect of another Man v Alien story? Let us know below…
About The Author