I Have The Power! He-Man Gets More Writers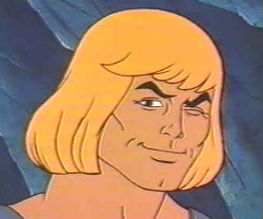 The latest film outing of He-Man has been languishing in development hell for longer than it takes to trim Battle Cat's fur, but could the addition of two new writers be the shot in the arm this project needs? The writers of the upcoming Predators movie, Alex Litvak and Mike Finch pitched an idea for the film to Sony and have been snapped up by the studio.
With the success of the Transformers films and GI Joe at the box office in recent years, Hollywood seems to be keen to make films out of any toy franchise it can get its grubby hands on. He-Man and the Masters of The Universe was a 1980s TV series based on a Mattel toy line, which has already spawned one live-action film – Masters of the Universe in 1987. That film starred Courtney Cox and Dolph Lundgren as He-Man, and though it's now become somewhat of a cult classic, it had disappointing sales at the box office. Can the new film (if it ever gets made) do any better? You'll have to wait and see, He-Man Fans!
Excited for He-Man? Or are you just waiting for GI Joe 2? Let us know below!
About The Author