Seth McFarlane comedy film in works – Hollywood watch out!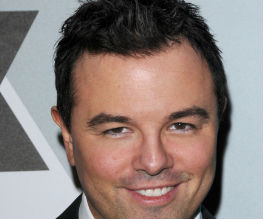 Having conquered the small screen, it seems that Family Guy creator Seth McFarlane has turned his attention to the big screen with his upcoming debut movie, Ted. Described as a "Hard R" comedy about a man and his teddy bear (yes ladies and gentlemen, you read that right), Ted is rumoured to be a live-action meets CGI movie in the vein of Alvin and the Chipmunks (except miles, miles better of course).
McFarlane has again teamed up with Family Guy writers Alex Sulkin and Wellesley Wild to write the script, and rumour has it that he will try and rope in the delightful Mila Kunis to play the man's girlfriend. The first movie to be made by the reigning king of cartoon comedy will also see McFarlane utilise his vocal and acting talents (is there anything this man can't do?!).
Recent reports suggest that Universal Pictures will be footing the bill for this film. McFarlane is looking to get the film into production this year, so expect a release sometime in 2011 or 2012.
Think the new Seth McFarlane comedy will be 'Ted die for' or reckon it'll be 'American Bad'? Let us know below…
About The Author