Emma Stone will play lead role in Woody Allen film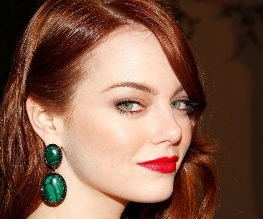 Emma Stone is set to star as the lead in the next Woody Allen film, which will be his 49th to date. Allen, who is renowned for his ability to continually make films one after the other, also has a habit of not stopping to check that the films he's making are actually good – arguably, he hasn't made a truly great film since his Annie Hall, Manhattan heyday. Nonetheless an Allen film has great potential to provide integral credibility to young Hollywood stars – just look at Scarlett Johansson, she was all about credibility after her artistic lesbian dark room encounter with Penelope Cruz in Vicky Cristina Barcelona.
The upcoming project has not yet been given a name and no other actors are rumored to be joining Stone at this point. It is easy to see why Allen would want Stone to be involved, since the success of Easy A she has been talked about and sought after non stop. She is currently filming The Amazing Spider-Man 2 and will soon begin Guillermo del Toro's new horror Crimson Peak with Bradley Cooper. Allen is currently completing his latest film Blue Jasmine, which stars Cate Blanchett as a fashionable New York housewife going through "the final stages of an acute crisis". Allen is due to return to France for the followup to his successful time travel fantasy Midnight in Paris, which starred Owen Wilson and Rachel McAdams.
About The Author