Nightcrawler bags Gyllenhaal and Russo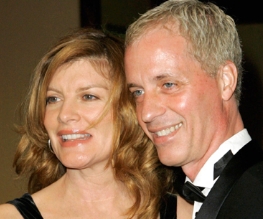 Screenwriter Dan Gilroy has been quietly making a name for himself. In 2006 his 1920s fantasy The Fall gave Lee Pace his first leading movie role while in 2011 his story became the basis for Hugh Jackman's Real Steel just before last year's co-write of The Bourne Legacy cemented his professional clout. The slow and steady pace has finally paid off, however, because he's just scored his directorial debut.
With his brother, Tony Gilroy, in the role of producer, Dan will be working off his own noir script and casting his wife of 21 years, Rene Russo, alongside the solid star power of Jake Gyllenhaal. Nightcrawler involves "a driven young man who discovers the nocturnal world of freelance crime journalism in LA" and the word is that it'll be a much darker, more "story-driven" and adult direction for the young Gyllenhaal who has recently moved to WME for representation. Beyond that details of the project are pretty thin on the ground.
Are you keen to see Gyllenhaal get a bit more gritty? Or are you happy with the amount of grit he's already got? Let us know here!
About The Author