Emma Watson is NOT Cinderella, Beauty and the Beast is back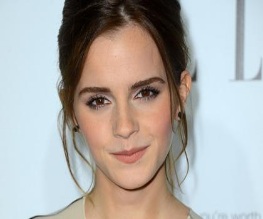 Emma Watson has reportedly shunned the glass slipper and pulled out of Disney's live-action Cinderella. Watson would have played the princess of the title opposite Cate Blanchett as the evil stepmother. Kenneth Branagh, the brains behind Thor, will be directing. The bomb was dropped by Variety reporter Marc Graser, who tweeted: "Emma Watson has decided NOT to star in Disney's CINDERELLA".
British actress Imogen Poots and The Three Musketeers star Gabriella Wilde were originally in the frame for the part, but Disney were unable to get them to sign on the dotted line. There is currently no news of other actresses that have been considered for the part.
Watson's reasons for supposedly deciding not to star are also unknown; but it's likely she was hoping to shake the good girl image she pretty much patented after playing Hermione Granger in eight Harry Potter films. The starlet can next be seen in Sofia Coppola's The Bling Ring, in which Emma plays a wild child who goes on the rob at celebrities' houses, sells her ill-gotten gains and spends the dosh on clothes and jewelry.
Elsewhere in Camp Disney, Beauty and the Beast is set to be reincarnated for the big screen again in a 'darker' version simply called The Beast. Besides the hiring of Joe Ahearne to write the script, not much else is known about it. The last time Beauty and the Beast was on the big screen was in the limp form of Beastly, which starred the bland Vanessa Hudgens and an absurd-looking Alex Pettyfer.
Who would you like to see play Cinderella? Let us know below!
About The Author