Man of Steel promo image fronts Total Film magazine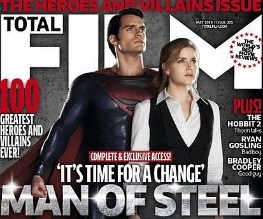 The latest issue of Total Film has revealed the new promo image for Man of Steel on the cover of its Heroes and Villains issue. The image reveals one of the first looks at Henry Cavill in his Superman costume and our best look at Amy Adams' Lois Lane yet! Directed by Watchman director Zack Snyder and produced by Christopher Nolan, the film will be a reboot of the Superman film series, focusing on the portrayal of Superman's origins. Man of Steel will open on June 13 and a new, third trailer is expected on April 12.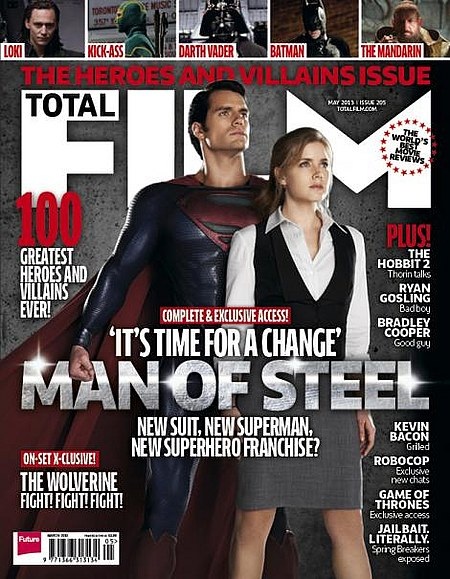 As well as Cavill and Adams, Man of Steel has an impressive, Oscar nominated cast. It will star Michael Shannon as General Zod,  Kevin Costner as Superman/Clarke's adoptive father Jonathan Kent,  Diane Lane as Superman/Clarke's adoptive mother Martha Kent,  Laurence Fishburne as Perry White, Antje Traue as Faora as well as Christopher Meloni, Harry Lennix, Michael Kelly, Richard Shiff, and Russell Crowe as Jor-El; Superman's Kryptonian father.
What do you think of Superman's new look? Let us know your thoughts…
About The Author