Ezra Miller to star in Madame Bovary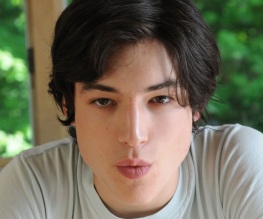 We Need to Talk About Kevin star Ezra Miller has landed himself the arduous task of boffing Mia Wasikowska in Sophie Barthes' forthcoming adaptation of Madame Bovary.
Miller will be playing Leon in the tale of a provincial doctor's wife who attempts to further her social standing by having a string of affairs. In the original novel by Gustave Flaubert, clerk Léon Dupuis is the second of her conquests. High five, Ezra?
Barthes has also enlisted her Cold Souls star Paul Giamatti to play local pharmacist M. Homais. Interestingly, there's no word yet on who'll be cast as Emma Bovary's luckless husband. A lot rests on the nature of the film – Wasikowska has recently demonstrated her suitability for period work with Cary Fukunaga's Jane Eyre, but Barthes' "fresh retelling emphasizing… youthful and contemporary themes" may yet be updated to the present day. Mrs Bovary just doesn't sound the same, does it? Or it could be Ms. Bovary if she's a bit modern and that. Bovary's Slag? Set in Peckham, that one is.
That's all we've got for now, but as soon as we've found out who's playing Bo Vary (anything's possible) we'll get back to you. Until then, go and read the book if you haven't already – it's great.
About The Author