Orlando Bloom gets creepy in first trailer for The Good Doctor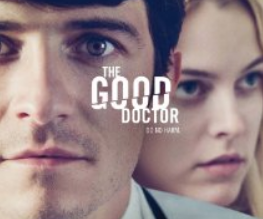 Remember Orlando Bloom? He was an elf and then he got married, and somewhere in between he was a totally horrendous pirate? He's only bloody well BACK, isn't he? Our favourite cardboard archer is returning to the big screen, and it looks like he's pretty Bloomin determined to do actual acting this time around.
The Good Doctor centres on a shy physician (Bloom) who develops an unhealthy interest in a 18 year old female patient (Riley Keough of The Runaways fame). Unable to bear the thought of letting her go he keeps her in a state of illness, hoping to conceal the fact from her family and his co-workers. Take a look, and see what you reckon:
Now, this is interesting. Utterly silly "let's all go walk into the ocean because of pain" stuff aside, it may be that Bloom's personal brand of stilted (would we say slightly autistic? Would that be ok?) acting fits perfectly for a character who is evidently never quite comfortable in his own skin. Are we being mean or nice about Orlando now? Difficult to say. Anyway, we're just glad he's not sporting a sword or a goatee. GOOD DECISIONS, ORLANDO! WE'RE PROUD OF YOU.
About The Author