Fast & Furious 6 gets first teaser trailer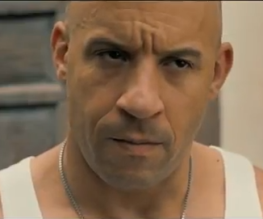 The 2013 Super Bowl not only featured a lot of sweaty men and awkward power cuts, but unveiled a series of new movie trailers on show for the very first time. Among the new trailers were Star Trek Into Darkness, The Lone Ranger, Iron Man 3 and Oz the Great and Powerful. But Fast & Furious 6 also got its 15 minutes (or should we say, 60 seconds) of spotlighting fame. The teaser trailer has appeared rather handily after Universal Studios revealed the plot for Fast & Furious 6, AND the trailer shows that we aren't lacking in quintessential Fast & Furious car-screeching action and ludicrous stunts (is that a… car flying out of a burning plane?).
Check it out!
Looking slightly more futuristic than previous Fast & Furious', and slightly more interesting than the on-set photos, the new plot centres around Hobbs (The Rock) asking Dom (Vin Diesel) for help in stopping an organization of lethally skilled mercenary drivers – led by new criminal Owen Shaw (Luke Evans) – before shit hits the fan. Paul Walker also tries to be Ryan Gosling and MY GOD did you see the ending? Michelle Rodriguez will be reprising her role as the love of Dom's life, this time on the wrong side of right.
Fast & Furious 6 will hit cinemas on 24 May this year. In the meantime, remind yourself why you love The Rock so much.
Looking forward to Fast & Furious 6? What does the new trailer do for you? Let us know!
About The Author