Fiennes to star in John Le Carré's Our Kind of Traitor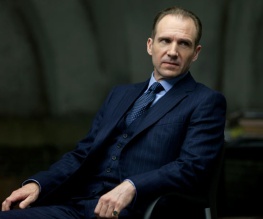 After the success of Tinker Tailor Soldier Spy, Studiocanal are now working on another film adaptation of John Le Carré's crime novels, Our Kind of Traitor. Justin Kurzel (Snowtown) is to direct the film, which so far stars Ewan McGregor, The Hunt's Mads Mikkelsen and now possibly Ralph Fiennes.
The screenplay has been written by Hossein Amini (Drive, Snow White and the Huntsman) and will go into production later this year. Fiennes is currently in 'advanced negotiations' to play a British government fixer (much like his role in Skyfall). Mikkelson will play a money-laundering Russian oligarch, and McGregor will play half of an unsuspecting couple who get tangled up in the Russian's schemes. Jessica Chastain was rumoured for the part of McGregor's other half, but nothing has been announced so far.
The sequel to Tinker Tailor Soldier Spy, Smiley's People, is still in the works, with Studiocanal's Ron Halpern saying: "We are working on Smiley's People with Working Title. It's still at the development stage – but, yes, the old team of Peter Straughan and Tomas Alfredson is back together. The same Tinker Tailor actors whose characters would reappear are well aware of what we're doing. We're hopeful for a 2014 shoot."
Are you looking forward to Our Kind of Traitor? Are you a fan of Ralph Fiennes? Let us know.
About The Author