Film Council set for crisis talks with government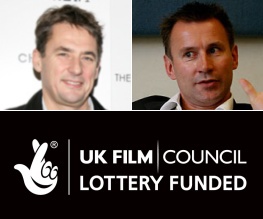 As the campaign opposing the UK Film Council's closure gathers strength, Best For Film can reveal that the Government has asked to meet with Film Council bosses today to discuss its future.
The meeting will be seen by many as an attempt by the DMCS to atone for its lack of consultation with the UKFC ahead of Monday's shock announcement that it was to be dissolved by 2012 as part of a cost-cutting 'bonfire of the quangos'.
High-profile executives at the Council have widely slammed Jeremy Hunt MP's actions in the press, with CEO John Woodward claiming that the decision was taken with "no notice and no consultation". Council chairman Tim Bevan, who co-founded Working Title Films, said that in retrospect the closure would be seen as "a big mistake, driven by short-term thinking and political expediency".
Here at Best For Film, we're rooting for the Film Council and hope that the popular support which our petition has received will substantially strengthen its case. More than 16,500 people have now signed the petition – if you haven't, you can do so here and make your voice heard.
About The Author