First boozy poster for The Master released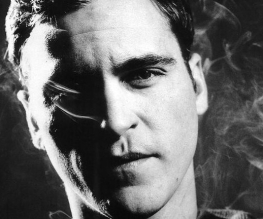 Joaquin Phoenix has returned to us, folks; via a vodka bottle and crackpot cult, which is ostensibly where he's been the last few years, but baby steps. In The Master, Philip Seymour Hoffman (The Big Lebowski) will play a sexy Jesus-junkie who forms his own religious movement in 1950s USA, which under the chokehold of McCarthyism, would have absolutely lapped that shit up. Amy Adams (Doubt) is playing his right-hand woman, and Phoenix (Walk the Line) will be playing his boozy homeless protege. Though we could easier see this film with Phoenix's and Hoffman's casting reversed, no one does a drunk quite like Joaquin, and the blow's eased by the high-concept poster – click to enlarge.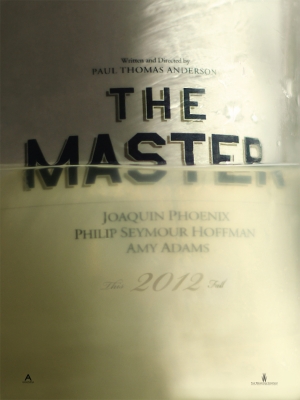 The film's generating a lot of buzz in the States because of the similarities portrayed in the film to Ron Hubbard: founder of Scientology. Whilst Tom Cruise will clearly make a cameo whether anyone asked him to or not, Scientologists apparently haven't reacted kindly to cinematic portrayals of themselves in the past; director Paul Thomas Anderson (There Will Be Blood) is probably grateful to have Hoffman on record stating the lack of any connection to everyone's least favourite church (bar Catholicism or that one that eats people).
The Master doesn't yet have a UK release date, but will be in US cinemas in October 2012.
About The Author