First full Inbetweeners trailer now online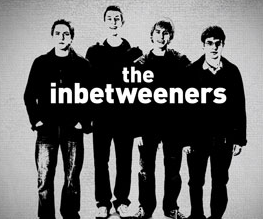 A few weeks back we treated you to a teaser for The Inbetweeners Movie, basically consisting of the Ladz wandering down a typically horrendous looking street in Malia or Ibiza or Aiya Napa or somewhere equally awful. We're happy to say that the newest trailer gives rather more away, and, well, it's exactly what you thought it would be.
So – Will, Simon, Jay and Neil have finally finished their exams and are OFF on a boys' holiday with only one objective: saving the American President. Sorry, getting laid. Getting laid is what I meant. Take a look:
The show's typically biology-based humour is out in abundance, and it's difficult to tell at this stage whether the barrage of crude will translate to the big screen successfully. It certainly means that Jay gets a lot more screen time to shout "CLUNGE", which is super for everyone, but what with the dodgy voice-over and the return to the same old jokes, we've yet to be convinced this isn't just a bit of a money-spinner.
BUT WHO CARES WHAT WE THINK, WHAT ARE YOUR BRAIN WORDS?
About The Author