First poster for Tim Burton's Frankenweenie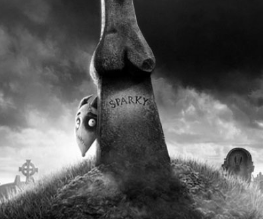 It was always going to be interesting to see how Tim Burton's stop-motion 3D Frankenstein parody was going to get marketed, and we dearly hoped that the PR would reflect the countless hours of dedication to the puppet-based project. Sadly, they decided to go with LOOK ITS THAT BLOKE WOT DID ALICE IN WONDERLAND instead. Ah well.
Frankenweenie, a full-length feature based on a 80s Burton short tells the tale of a young lad who becomes obsessed with the idea of brining his beloved dog back to life. Will the consequences be dark and quirky? You bet your spiral staircases and stripy trousers they will. Take a look at the poster, and try to hold back a sigh of resigned disappointment.
Graves, eh? Graves, and black and white, and a lovable protagonist with unnaturally large eyes and a tragic context? Yep. Yep, we can do this now. Frankenweenie comes out in October, so we've got plenty of time to continue to know exactly what its going to be like.
About The Author