First poster released for The Rum Diary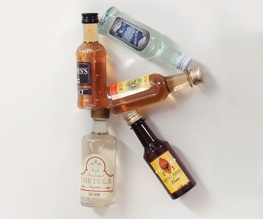 Just a couple of weeks ago, we got our first look at the trailer for Bruce Robinson's absurdly long-awaited adaptation of Hunter S. Thompson's The Rum Diary. And now we've got a poster to play with as well!
SPOILER: poster contains rum. Lots of rum.
Click to biggify the poster. It's pretty.
For Johnny Depp, starring as rum-sodden journalist Paul Kemp (a character with more than a whiff of autobiography about him), the film is almost a return to form; he played Thompson himself in Terry Gilliam's Fear and Loathing in Las Vegas way back in 1998, and he does have a substantial background in rum consumption. Add that to Robinson's phenomenal pedigree when it comes to directing alcoholics – we're not even going to bother looking at IMDb to back that up, because all you need to know is that the man wrote and directed Withnail & I – and we're suddenly very excited (and thirsty) indeed.
About The Author