First trailer and poster for Underworld: Awakening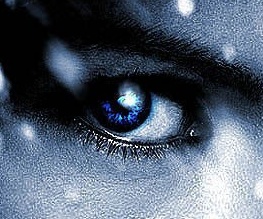 The first trailer and poster for upcoming Christ-knows-what-quel Underworld: Awakening (it follows Underworld, its sequel Underworld: Evolution and Rise of the Lycans, which is an insipid prequel to the original film; what would you call it?) have arrived right on top of each other, and if there's one thing they show it's that Len Wiseman understands why people carry on supporting his silly, derivative little franchise: Kate Beckinsale, Kate Beckinsale and Kate Beckinsale. Just look at this:
NAKED KATE BECKINSALE! KATE BECKINSALE SUITING UP! KATE BECKINSALE SLASHIN' FOOLS! KATE BECKINSALE WALKING BESIDE BECKINSALE FALLS, WITH HER BECKINSALE HAIR BECKINSALING BOUNCING ALL OVER THE PLACE! KATE BECKINSALE MUNCHING SOME NECK! EXPLOSIONS! WEREWOLVES LYCANS! KATE BECKINSALE KILLING SAID FUCKING LYCANS! KATE BECKINSALE KILLING ANONYMOUS GUARDS WITH GYMNASTIC GIMMICKS LIKE A LOW-RENT TRINITY! LEAPY LYCAN WHIPPY WHIP FIRE JUMPING CROUCHING CLINGING SHOTGUNS SHURIKENS SLIDING SHOOTING JUMPING ROARING TWIRLING AIMING MEGA LYCAN! Tell you what, it'll be quite the thrill ride.
Here's a poster, too. Can you guess who it focuses on? (Click to biggify.)
This is basically going to be Oldboy with vampires, isn't it? And werewolves. And Charles Dance. AND the possible return of Scott 'actually quite good' Speedman, who hasn't been officially cast but whose appearance is rather heftily hinted at by Selene (Beckinsale) shrieking something about 'Michael' (Speedman's character) towards the end of the trailer. Given the series' habit of making up a new hybrid species every time there's a three-minute break in the CGI, could he be Mega Lycan? Hmm…
Oh, and it's in 3D. Natch.
Do you care any more? We're not sure we do. Still, KATE BECKINSALE!
About The Author