First trailer for Les Miserables hits the net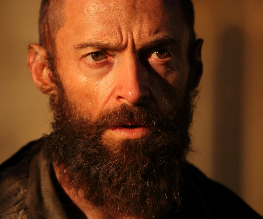 It's actually happening! After months and months of casting, more casting, some casting, a bit of casting and some haircuts, not only is Tom Hooper's Les Miserables in full shooting swing, we've even got a teaser trailer for it! Sure, it's mainly Anne Hathaway reminding us that she just isn't as good as everyone else who's ever played the part of Fantine, BUT STILL! Hugh Jackman all ragged and noble! Eddie Redmayne with a flag!
Take a look, you musical maniacs:
That's Hathaway singing 'I Dreamed A Dream' in the background, the song that Fantine sings after being forced into prostitution and despair at the hands of a lusty foreman. It's her that Jackman's Jean Valjean falls in love with, and her child (Amanda Seyfried) that he swears to protect, even as he's on the run from the law. ALL HE DID WAS STEAL A LOAF OF BREAD, JAVERT. CHILL OUT.
Considering Tom Hooper insisted on his cast singing live, we expect we're going to hear a lot more from the muffly-echoey, ever so slightly pitchy soundtrack. Still, there's no denying it marks a refreshing change from Glee-eque autotune…
Who are you? Are you 24601?
About The Author