Firth To Reprise Mr Darcy?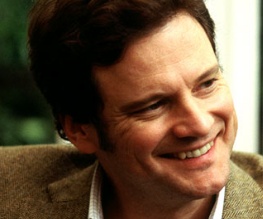 Oh Colin. After years of trying to break out of Mr Darcy-esque roles, he finally manages it, gets an Oscar nomination to prove it and what does he do next? Says he'll be happy to do Bridget Jones 3 as the Darce-man himself. Sometimes we despair, we really do.
Although, we guess that once you've bagged the big nomination in Tinseltown, your past type-casting problems kind of fall by the wayside. Why not have a bit of fun with Renee, Hugh and some more hilariously massive pants? It's true that writer Helen Fielding only penned two Bridget novels, but she's continued to write about the mishaps of the loveable singleton in The Independent. Current tales include Bridget trying to get pregnant, and of course the continuing rivalry between Mark Darcy and Daniel Cleaver. Firth stated in a recent interview, "I think that could be very interesting, because Helen [Fielding] is such an interesting writer." Bless him.
To be honest, after his (fingers crossed) award-winning performance in A Single Man we reckon Cozza deserves a bit of breathing space, and if he wants to fill it romping around having pretend fights with Hugh Grant, who are we to judge him? Word on the street is Renee Zellweger has tentatively agreed to give script three a look over, so it could be all that remains is getting Hugh back on-board. Another chance to play the only part he's ever had that a isn't bumbling fool? We reckon he'll be up for it.
Does Colin deserve respect for going back to his roots, or is he playing it a little too safe? Let us know!
About The Author