Mama director to helm Bird Box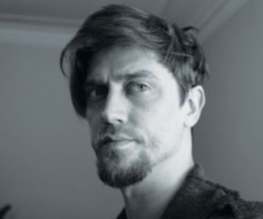 Since Mama has been so well received at the global box office so far (grossing over $97 million), director Andy Muschietti has obviously grabbed the attention of a handful of studios. Universal are keen to work with the Mama helmer in potentially making a sequel to the horror, but Muschietti has already voiced his disinterest in Mama 2, remarking "I don't see Mama as something you can exploit because you're screwing with the original." But it looks as if Muschietti is keen to stick within the horror genre, attaching himself onto post-apocalyptic adaptation, Bird Box.
Bird Box is based on an upcoming book by The High Strung frontman Josh Malerman, though thankfully isn't a biography of sorts. The book won't be released until 2014, but is apparently a mixture of "Children of Men and The Others" – interesting. According to Cinema Blend, the story follows a woman and two children as they journey down a river, blindfolded and "in a seemingly post-apocalyptic setting," – essentially Moses meets the-end-of-the-world. The script won't be written by Malerman himself or, so it seems, Muschietti. Considering he wrote and directed Mama (with a little help from some friends), it seems strange that the studios aren't interesting in Muschietti writing the screenplay for Bird Box.
Nevertheless, it's likely that we'll be seeing a lot more of Muschietti's work over the next few years, if he's to follow in the successful and brilliant footsteps of Mama producer, Guillermo del Toro. The Mama producer has recently given us hints for a del Toro-style Justice League Dark movie – which, by God, sounds incredible. Del Toro is also set to work on producing a remake of The Secret Garden, a dark fairy-tale adaptation of Pinocchio, and is currently dusting off the last few bits for Pacific Rim.
Suffice to say; when you team up with del Toro, you get results.
Looking forward to another horror from Andy Muschietti? What did you think of Mama? Let us know
About The Author