Forks Over Knives trailer released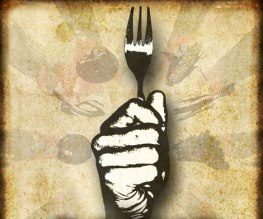 A trailer has been released for Forks Over Knives, the documentary which promises to do for the fight against obesity what An Inconvenient Truth did for climate change (make us a lot more guilty for not doing anything about it). One in three UK adults is now believed to be obese, and Forks Over Knives is a compelling look at the controversial theory that almost all the major killers in our society are derived from our processed, meat-heavy diet.
Check out the trailer below:
Feeling guilty about your breakfast? You're not the only one. With endorsements from Roger Ebert and Oprah Winfrey (as well as lots of idiots like Olivia Wilde), Forks Over Knives promises to be very informative if… dare we say it?… a little heavy. Hurrah for beans!
Forks Over Knives will be released on DVD in the UK on January 14th.
About The Author