Frank Langella goes all political again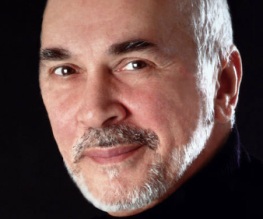 Still fresh from his Oscar nominated turn as Tricky Dicky in Frost/Nixon, Frank Langella is returning to politics with a role in Mike Newell's Reykjavik. This time he's playing an adviser to Nixon's republican rival Ronald Reagan, to be played, interestingly, by Michael Douglas. Man of the moment Christoph Waltz will also co-star as former Soviet president Mikhail Gorbachev.
The film will centre around the peace talks held at the Icelandic capital in 1986 between Reagan and Gorbachev. Langella will play Paul Nitze, one of the chief architect of US policy towards the Soviet Union for nearly fifty years after the Second World War. Having had a string of strong character roles throughout his long career, no doubt Langella will bring his usual gravitas to the role of a man largely responsible for the US stockpilling of nuclear arms during the Reagan administration, and who stalked the corridors of power in Washington for most of the century. Shooting begins in Iceland in March.
Do we need more films about obscure, but important political figures? LET US KNOW
About The Author