Friday 13th 2 Is Killed Off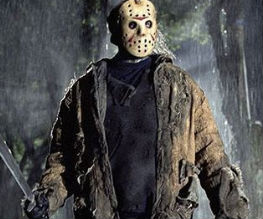 Everyone knows that Jason Voorhees doesn't stay dead for long, but could his reign of terror finally be coming to an end, after just 12 films of slasher-based mayhem? The producer of Friday the 13th, the 2009 reboot of the series, Brad Fuller, says that there's no plans at the moment to make a Friday the 13th 2. "It is dead. Not happening" he said on Twitter when asked about the sequel's progress by an eager fan.
The 2009 reboot received mediocre reviews, with many thinking the franchise seemed old and tired – which isn't too surprising when you consider that the first film came out in 1980. That's 30 bloody years ago! However it did make a fair whack at the box office – $40 million in its opening weekend. Not bad when you consider the film's mediocre budget, which means we probably haven't seen the last of Jason…
No more Jason movies! Do you feel like you've been stabbed or the heart, or are you hoping this time Mr. Voorhees stays dead? Let us know below!
About The Author