Edgar Wright's The World's End gets dance routine, zombies?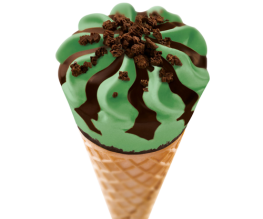 Edgar Wright, helmsman of masterpieces both televisual and cinematic, can do no wrong. He could pack in the movies, open a Chinese-Italian fusion restaurant and it would still be right. But we don't want him to do that. We want another Cornetto. Five long years have passed since Hot Fuzz, the second installment in Edgar Wright, Simon Pegg and Nick Frost's Blood and Ice Cream trilogy. It's been hard. Scott Pilgrim was more than fine, but what we want, what we need, is that final chapter of Blood and Ice Cream. We know we're getting it, and it's called The World's End. A spiffing poster surfaced recently, and now a few more details are trickling out from the Twittersphere (although not, of course, from Edgar Wright himself).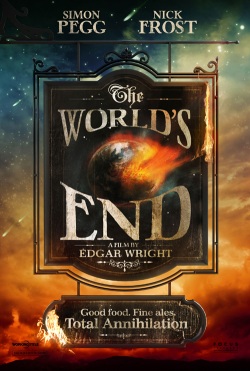 We already know the premise: friends reunite after twenty years to embark on a pub crawl of epic proportions, the fate of the world somehow crosses their path. Perfect. The poster says apocalyptic disaster movie, Twitter says the dancing undead. We say it's good to have them back. These tantalising nuggets were thrown into the mix, although all three tweets have since disappeared from their respective feeds. Juicy.



#cornetto indeed. We'd rather not fan the flames of speculation, but we can't help ourselves. Given Edgar Wright's penchant for pop-culture, perhaps we can expect a riff on the old Thriller routine? In Watford? It seems a bit stale for Edgar Wright and co's pin-sharp referencing, so maybe not. It would be a surprise if zombies are the order of the day, having been the grisly heart of Shaun of the Dead. Then again, we're talking armageddon. Edgar Wright may well be throwing the cinematic kitchen sink of end-times at The World's End, so we're hoping zombies, asteroids, little green men and maybe even Satan himself will be propping up the bar when it finally arrives.
The end of the world as we know it? How would you like to see Simon Pegg and co spend their last night? Y'know, apart from soldiering through all the pints and pig snacks. Comments below.
About The Author