Rob Zombie announces pre-production on Lords of Salem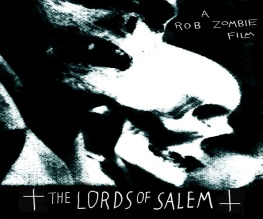 Now that shlock-rocker Rob Zombie has come to the end of his U.K. tour, he can once again turn his fiendish intentions towards the big-screen. And the maven of monster-love has wasted no time in doing just that – Zombie updated his Twitter account today with: "Heading out for more location scouting on The Lords of Salem."
Backed by Haunted Films and Alliance Films – a cooperation which has already financed James Wan's Insidious – the original premise of Zombie's new film project looks to be a welcome departure from the pastiche-sins of his recent screen work. The Lords of Salem is set against the backdrop of modern-day Salem, Massachusetts, where a DJ unleashes a horde of demonic minions (and witches) after she plays a cursed record. The predictable result is both mayhem and utter insanity – much like what one would expect from a night at one of Zombie's frenzy-inducing stage performances.
So, is this a good thing? Hell yeah.
According to Deadline the witch-hunt begins this April, so git your stakes and prepare for one wicked hoedown.
About The Author