Girl With The Dragon Tattoo finally cast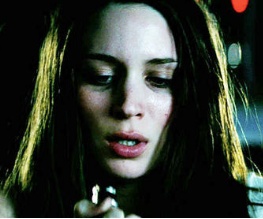 After weeks and weeks of speculation, auditions and rumours, David Fincher has finally revealed who he has chosen to star in The Girl With The Dragon Tattoo. The lucky lady? Rooney Mara. Who?
Beating off competition from the likes of Ellen Page, Scarlett Johansson, Anne Hathaway and Emma Watson, the relatively unknown Rooney Mara is set to shoot to super-stardom in the next few months. As well as being cast in the Millenium trilogy, Mara will also be hitting our screens in the upcoming film The Social Network. The only high-profile flick she's been in is the fairly dreadful recent Nightmare On Elm Street remake- and there's been a fair bit of web-anger at the final choice based on her performance in it. The character of internet hacker Lisbeth Salander is the driving force behind all three of the Millennium films, and the actress who plays her has to positively spit with charisma, intelligence and ruthlessness. Can Rooney pull it off? Only time will tell.
Still, at least a choice has finally been made. And at least it wasn't Emma Watson. Guess you chopped off those locks for nothing, eh love?
What do you make of the final decision? Yay or nay?
About The Author