Gorgeous new hi-res poster for The Amazing Spider-Man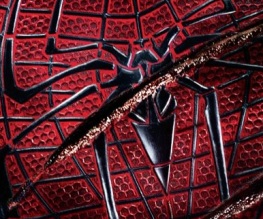 Continuing this week's overwhelming torrent of superhero news, the publicity campaign for Marc Webb's The Amazing Spider-Man has served up its latest offering – a beautiful new hi-res poster which shows a battle-scarred Spidey far above New York City. Just FYI, Men in Black 3, this is how you do it.
Check the poster out below – click it to supersize!
Looks like Rhys Ifans' Lizard has been making quite a mess of our friendly neighbourhood Spider-Man, although we expect he gave as good as we got. Highlights of this poster are definitely the chance to get a good look at Peter Parker's homemade mechanical web-slingers, as well as the cheeky Spiderman logo which has been woven out of streetlights just above our hero's right shoulder. Mad first-person Spideyvision apart, we're still very much looking forward to this…
Do you think Andrew Garfield's Spidey will top Tobey Maguire's? Let us know below!
About The Author