Grab your reinforced brolly, Heavy Rain is forecast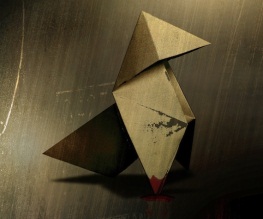 We've got Variety magazine to thank for this one. David Milch (creator of the HBO Western series Deadwood) has been hired by Warner Bros. to pen an adaptation of the Quantic Dream and Sony title Heavy Rain.
You needn't worry that this is going to be like all other awful video game adaptations; the way Heavy Rain played had far more substance to its story than most can boast (that wasn't supposed to rhyme). In short, Heavy Rain is a a dramatic thriller modeled after film noir, featuring four protagonists involved with the mystery of the Origami Killer, a serial killer who uses extended periods of rainfall to drown his victims. Given that the game's story line adapted to the manner in which the player played the game, each experience of the story was unique. Can a film adaptation match up to a multi-narrative game?
Bob Shaye and Michael Lynne are producing Heavy Rain through their Unique Features company. "David Milch's incredible ability to transform intense and complex storylines into gripping, popular drama makes him the perfect partner for us to have on 'Heavy Rain,' " Shaye said.
About The Author