Shane Meadows wants to take on controversial cyclist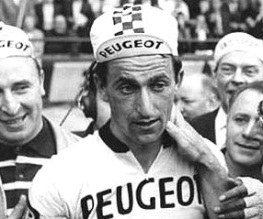 Shane Meadows, director of skinhead flick This Is England, is considering making a biopic of cyclist Tommy Simpson, who died in the 1967 Tour de France. Simpson is a point of contention in the cycling world; after collapsing during a mountain climb and reportedly telling onlookers: "put me back on my bike", an autopsy later revealed alcohol and amphetamines in his system.
However, Meadows seems enamoured of the Nottingham athlete, saying "He was very open about taking amphetamines and it was very different then…it is just one of those legendary stories that feels like a Hollywood movie script, though I would not treat it like that." Currently Meadows is shooting This is England '88, a two hour special to air on Christmas television.
About The Author