Green Hornet international trailer online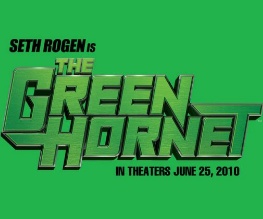 Don't get too excited, it's pretty much the same as the one you've already seen. We have to say that we were less than blown away by the sneak-peek at Seth Rogan's latest flick. It's a comedy caper take on the classic Green Hornet story, starring Rogan alongside Taiwanese musician Jay Chou as Kato.
The first trailer promised tongue-in-cheek buffoonery alongside slick action and cool gadgets, and this one… is basically exactly the same, except you get to see Rogan's high kicking skills. Which is reason enough to watch it, in our opinion.
Rogan plays Britt Reid; a rich party boy who has no responsibilities, no problems, just a lot of hot women hanging from his belt. After a particularly fabulous evening, he turns on his TV to find out his dad has been murdered, and that the weight of the family business now rests on his impeccably dressed shoulders. He decides to become a masked superhero with the help of his faithful buddy Kato in order to right the wrongs in his crime-riddled city.
To be honest, we're not totally sure why it doesn't tickle our fancy in the way it should, except that the chemistry between the two leads seems to be lacking and it all seems a little "superhero flick by numbers". But hey, it's not out here until next year, so there's plenty of time for us to change our minds.
About The Author