GreenPeace: The Movie?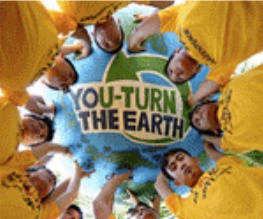 If even the Facebook founders are getting their own film, surely it's only fair that the global good-doers of Greenpeace get a chance on the silver screen?
Fortunately,  director Jon Turtletaub (creator of  the National Treasure Movies and The Sorcerer's Apprentice) seems to agree. He's currently developing a story about the founders of the charity; Bob Hunter and Rex Weyler. The more we think about it, the better this idea seems. Not only will the tale be heart-warming in a kind of 'look at them go with their saving the world' way, but hopefully it will raise global awareness of the work that continues to be done by the eco-friendly bunch. As well as this, those scamps at GreenPeace aren't just known for wearing lumpy jumpers; rumour has it that there's going to be a lot of scenes involving disruption of government tests, ambushing nuclear experiments and generally sticking it to the man, man.
In terms of who is going to write it, discussions are currently underway with West Wing creator Aaron Sorkin. Considering his skill in writing the governmental side of things, it would be very interesting to see how he handles the narrative from the other side of the coin. To be honest, as long as there's lots of Free Willy-esque whale freeing scenes, we can't wait.
About The Author