Caine supports return to compulsory national service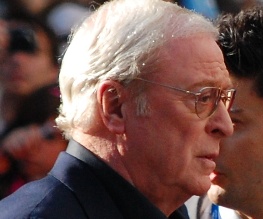 In the grand tradition of celebrities mouthing off about social policy as if they're highly educated experts on the subject, Michael Caine has announced he'd support the return of national service as a way to pull England's troubled youths into line.
Speaking at the premiere of his new film Harry Brown, which centres around happenings at a south London council estate, Korean War vet Caine told reporters he believed national service would give the young people of these estates a sense of belonging that might drag them away from a life of crime.
"Put them in the army for six months", said Caine.
"You're there to learn how to defend your country. You belong to the country. Then when you come out, you have a sense of belonging rather than a sense of violence."
Sure. Or else you've just given some already delinquent kids a more detailed knowledge of weapons and unarmed combat.
Caine's new film certainly paints a pretty dicey picture of life in the rougher areas of south London. After a gang of drug-addled youths murder his best friend, elderly pensioner Harry Brown (Caine) decides to get his revenge, vigilante-style.
Despite his character's desire to see the little hoodlums come to a less than warm-and-fuzzy end, though, the actor maintained he felt only sympathy for their real-life counterparts.
"It's such a waste", he said, "They all feel society has let them down."
"There should be a great plan to re-educate these youngsters."
About The Author