Gwyneth Paltrow may make Avengers cameo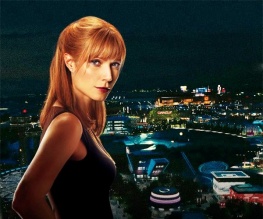 Gwyneth Paltrow has intimated that her Iron Man character Pepper Potts may make an appearance in forthcoming Marvel supermovie The Avengers.
Paltrow, who plays the secretary and sometime love interest of Tony Stark (Robert Downey Jr), has said that she will "…probably be in Iron Man 3. I'll possibly be very briefly in The Avengers."
This is quite a turnaround for professional yogi and part-time actress Paltrow, who has previously denied that her character would appear in The Avengers despite Tony Stark being a key member of the somewhat extravagant crime-fighting team. It's not clear if post-Favreau director and writer Shane Black has replanned Iron Man's final solo adventure to include more ill-conceived sexual tension and/or very crisp suits, but a script for the 2013 threequel is still in the early stages so it's doubtful we'll have confirmation of Paltrow's role any time soon. Yay speculation!
About The Author