Harry Potter animator to direct new Peter Pan movie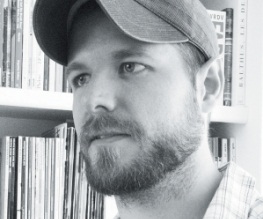 If you were among the many who flocked in their droves to see Harry Potter and Deathly Hallows – Part 1, then you'll be aware of a beautiful 4 minute animation courtesy of Ben Hibon. The sequence where Hermione tells The Tale/Myth of the Deathly Hallows has been met with much praise from fans and critics alike, and it's looking likely that we will soon see the Swiss animator turn director as he takes charge of a new Peter Pan re-make.
Based on a script penned in 2006 by Ben Magid, this version of Peter Pan was originally destined to be a project for Pan's Labyrinth director Guillermo del Toro. The new story is a much darker tale than the original, and will see the roles of hero and villain reversed. Hook's role is transformed, and we'll see him re-imagined as a former police detective on the trail of a "childlike kidnapper" who works by appealing to the trusting nature of his victims. Billed as an action thriller, it promises to be a chilling take on J M Barrie's childrens classic.
Hibon, who has in the past created in game sequences for computer games such as Capcom's Killer 7 and has directed scenes in Japanese horror Tokyo Zombie seems a fitting choice for the project and should be well equipped to add the graphic and sinister twist that this new adaptation requires.
About The Author