Harry Potter star's brother faces jail sentence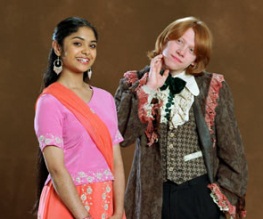 The brother of Harry Potter star Afshan Azad is due to be sentenced for assault. Afshan Azad, who plays 'Padma Patil' in the hugely successful franchise, was assaulted by older brother Ashraf Azad after dating a Hindi man. Her Muslim family did not approve, branding her a 'prostitute' after they discovered the relationship, and both her father and brother were accused of threatening to kill her: charges that were later dropped.
During the last hearing, lawyers said Miss Azad would not attend court to give evidence against her father and brother.
Ashraf Azad will be sentenced at Manchester Crown Court.
About The Author