Hercules Dwayne Johnson recruits Headhunter Aksel Hennie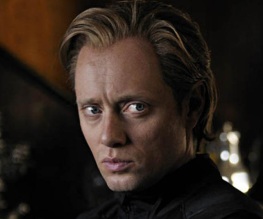 Since coming to the attention of Hollywood with his breakthrough performance in Norwegian thriller Headhunters, Aksel Hennie has been quite busy. He will soon be making his English-language movie debut alongside Morgan Freeman and Clive Owen in action/adventure flick The Last Knights , and he's now just landed his first blockbuster part alongside Dwayne Johnson in Hercules: The Thracian Wars.
Aksel will play a character named Tydeus, Hercules' right hand man who "wields twin axes and is such a madman that he needs to be chained up at night when he sleeps." As previously reported, director Brett Ratner is adapting the graphic novel by Steve Moore and Admira Wijaya and will overlook the more supernatural elements of the Greek myth in favour of a more realistic (lol) approach to the classic tale.
On top of The Last Knights, which doesn't seem to have a distributor or a release date as of yet, Hennie additionally recently completed working on the Erik Skjoldbjærg-directed thriller Pioneer, playing alongside Wes Bently and Stephen Lang. Hercules will be released in the UK on 8th August 2014.
About The Author