How To Train Your Dragon 2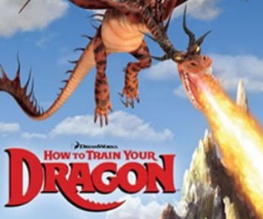 Considering the monster success of How To Train Your Dragon, we suppose it was only ever going to be a matter of time before Dreamworks announced plans for a sequel.
Although figures were low for its opening weekend, this dragon has flown with popularity and managed to find its way back to the top of the US box office charts after five weeks of its release. Off the back of this surprise boost, big boss Jeffrey Katzenberg has announced that he's hoping to crack out a sequel in summer of 2013. Now, we really enjoyed the first one, but a lot of its charm came from this flying success coming out of nowhere. With expectations high and all the best ideas used up in Part One, can team Dragon fire us up with a sequel?
Excited about the prospect of How To Train Your Dragon 2? Let us know below!
About The Author