Hugh Laurie To Star In Oranges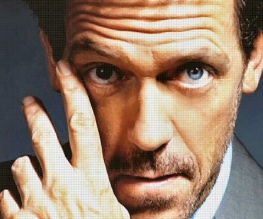 We'll happily admit that the love we have for Hugh Laurie is intense, bordering on the awkward. If we saw him across the room, we'd have to fight a strong and passionate urge to lick him. Lick him right on the face. And there's no way of knowing if we'd win that fight. So it's not that surprising that as soon as we heard that he's set to star in a new film, we all did a small but quite emotional excitement wee.
The LA Times' 24 Frames blog has reported that Laurie is in serious discussions to play the lead in a small indie-film entitled Oranges, in which an older man (Laurie) has an affair with the daughter of a family friend. Mila Kunis (of That 70s Show fame) is apparently set to play the foxy youngster, and Gossip Girl's Leighton Meester also fits in somewhere, though it's too early to know where all the pieces fit. But of what we've heard so far, this is looking to be a pretty exciting jigsaw (and we wouldn't say that lightly).
Though there's no director attached as yet, the script (by Jay Reiss and Ian Helfer) was good enough to earn itself a place on the 2008 Black List of Best Un-produced work (which last year featured Inglorious Basterds). So already, our hopes are pretty high. And frankly, it's about time that our mate Hugh (what? He'd like us if he met us, OK?) got a starring role. Anyone able to play The Prince Regent as well as House deserves at least a chance at leading-man-dom, and we can't wait to see what he makes of it if it goes ahead. Hurrah for Laurie! Un-biased journalism eh? There's just nothing like it…
Opinions on the God that is Hugh Laurie? We're open to all thoughts (as long as they're ones that start with 'I love Hugh Laurie because…)
About The Author