Ian McShane joins the cast of Cuban Fury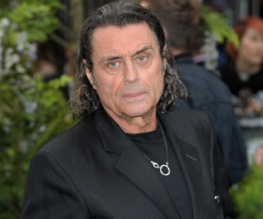 Fresh from of the set of Snow White and the Huntsman, British actor Ian McShane has apparently agreed to join the cast of Nick Frost's Cuban Fury – after spending the last few years in fantasy land, it will be good to see McShane back where he started in low budget Brit flicks.
The comedy is based on an original idea by star Nick Frost, who joined McShane as one of Kristen Stewart's diminutive pals. It's about a former salsa prodigy who decides to return to the dancefloor to win his boss' heart – McShane is set to play a salsa instructor who steps in to teach him some fancy moves… Strictly Ballroom? Blades of Glory? Hopefully somewhere in the middle of the two, but it all sounds a bit dubious. The first thing that comes to mind though is: "can Blackbeard DANCE?" We Brits aren't famed for our light-footedness, but then perhaps being the son of a footballer has given McShane a bit of a leg up.
Still, if Len Goodman can still be at it then why not McShane? Who says it is a young man's game! It just remains to be seen if the Sexy Beast actor still has it in him. It is all about hip action – we hope he still has both of his intact…
By Hannah Lane
About The Author