Ian McShane joins the cast of Jack the Giant Killer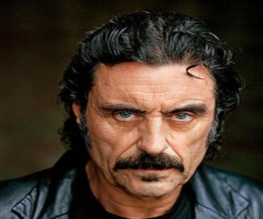 Ian McShane, who can soon be seen as the weather-beaten Blackbeard in the upcoming and barely anticipated Pirates of the Caribbean: On Stranger Tides, has now joined the cast of Jack the Giant Killer at New Line/Warner Bros. McShane will play King Brahmwell in the fantasy/ action-adventure opposite Ewan McGregor, Stanley Tucci, Bill Nighy and John Kassir.
The original British fairy tale of Jack the Giant Killer is about a plucky Cornish lad who slays a number of giants during King Arthur's reign, and is characterised by violence, gore, and blood-letting. With McShane's menacing mug on board, there is hope that director Bryan Singer's vision of the legend stays true to its uncensored origins.
The film is queued for next year August – just enough time to recover from Catherine Hardwicke's manglement of that other fairy story and reconstruct faith in the modern retelling of such beloved texts.
About The Author