RIP Elizabeth Taylor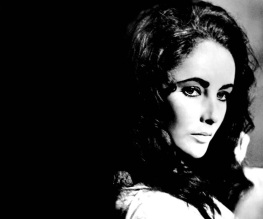 Silver-screen icon and activist Elizabeth Taylor has died at the age of 79.
Taylor had been hospitalized six weeks ago with congestive heart failure. Though she had recently suffered a number of complications, her condition had stabilized and it was hoped that she would be able to return home.
Born in London in 1932 to American parents who returned to the U.S. with WWII looming, Taylor bounded into the spotlight at age 12 after starring in the 1944 box office sensation National Velvet. In 1963, she starred in what was to inarguably be her most memorable role in Cleopatra. She later won Oscars for Who's Afraid of Virginia Woolf? and Butterfield 8.
Behind the cameras, Taylor's personal life effectively set the Hollywood standard for tumult and glamour. From jewel-collecting, AIDS activism and a struggle with alcoholism, to 8 marriages and an infamous friendship with Michael Jackson, she was no stranger to both adoration and speculation.
But while the two-time Academy Award-winning actress became largely known in her later life for her multitude of tumultuous marriages and general eccentricity, it is Elizabeth Taylor's legacy as one of Hollywood's golden age legends that will leave an indelible mark upon the world.
RIP Dame Elizabeth Rosemond Taylor
1932-2011
About The Author