'In Memorium' Oscars Controversy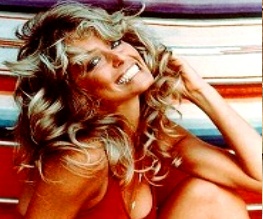 Ever since the Oscars aired on Sunday, there has been anger directed at the creator of the 'In Memorium' reel for neglecting to honour Farah Fawcett.
The Charlie's Angels actress died in June of last year after struggling with cancer since 2006, and apparently her family were hurt and saddened by the fact that she wasn't included in the In Memorium section of the Oscar ceremony.
Bruce Davis – the man in charge of collating the reel – said he stood by the decision, which was taken on the grounds that Fawcett's notable work had taken place mainly on the TV, rather than in movies. He added that an unusual number of "extremely distinguished screenwriters" had died in the past year, and the academy had felt honour-bound to mention as many of these as possible in the short "in memoriam" sequence.
The controversy was made all the more potent because Michael Jackson was honoured in the reel, despite his industry being music, rather than film. Davis defended this decision by explaining that he had been the star of a recent release (presumably This Is It) and added "think of all the blogging we would have gotten if we had left him out."
Should Farah have been honoured at the Oscars? Or should her night be the Emmys? Let us know below
About The Author