Who Will Be Captain America?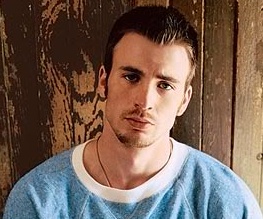 Crimety, will Marvel please just make up their mind? After stating that they'd whittled down their Captain America options to six men, Marvel have announced today that they're also trying Chris Evans for the role.
It looked like John Krasinski (of Away We Go and The Office US) was going to clinch the nine film (nine film!) deal, but now there's no end in sight to the casting battle. The original six finalists seem to have been shown the door after rigorous auditions, and now Chris Evans seems like the front-runner.
But wait – we hear the geekier (and therefore closer to our hearts) of you – Chris Evans is already involved with the Marvel franchise, considering he's played Johnny Storm in the two Fantastic Four Movies! Yes. Yes he has. And thank you for knowing that. But hey, at least that means that team Marvel think he's a stand up guy that can actually act the way a hero god damn should. Could he be the one?
Would you be happy for Evans to be your Captain America? Let us know below!
About The Author