Io sono l'amore (I Am Love) Gets A New Trailer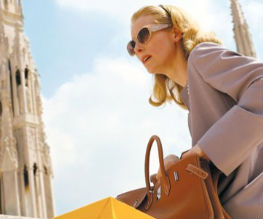 British actress Tilda Swinton stars in this Italian film about the trials and tribulations of a wealthy family in Milan.  Swinton, who won the Oscar for Best Supporting Actress in 2007 for her performance in Michael Clayton,  has starred in a string of hit movies in recent years, including the Coen Brothers' Burn After Reading and The Curious Case of Benjamin Button.
I Am Love (Io sono l'amore in the original Italian) received rave reviews at the Sundance Film Festival in January, and is released in the UK this Friday. But if you can't wait until then, or you just want to see what all the fuss is about, check out this stunning new trailer for the film:
Are you willing to see a film in Italian? Or are foreign language films not your cup of tea? Let us know below!
About The Author