Iron Man 3 acquires some new villains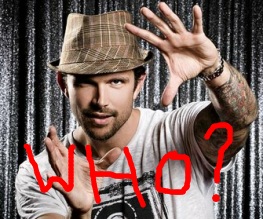 Rod Stewart's stepson Ashley Hamilton (imagine what his CV is like if that's the most interesting introduction we can think of) is the latest actor to join the cast of Iron Man 3 as Someone Who Wants To Kill Tony Stark.
Hamilton will be playing Jack Taggert, yet another heavily armoured bastard – and, worryingly, one with connections to the Mandarin. Does this mean Ben Kingsley will be playing the spectacularly racist space wizard after all? We hope not. Taggert, otherwise known as Firepower, has a two ton suit of powered armour into which he has to be lifted with a special crane, although we strongly anticipate that bit being rewritten for the film because it sounds crap.
When taken alongside the recent news that James Badge Dale (The Grey) will be playing Eric Savin/Coldblood (a cyborg bad guy, obviously) in the forthcoming Marvel threequel, it does sound a little like Shane Black is getting overexcited – god knows we don't want to see another Spider-Man 3, overflowing with one-note villains. BUT former series director Jon Favreau is coming back to play Tony Stark's driver and comic foil Happy Hogan, so that's alright.
Do you think Firepower's a bit of a wimp? Let us know below!
About The Author