Is Jen Ready To Take Brad Back?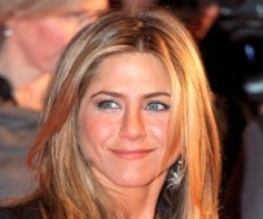 Jennifer Aniston has fueled rumours about her reunion with ex-husband Brad Pitt after telling GMTV that exes "absolutely" can get back together. She added "Sometimes you meet each other at a time in your lives when you're not necessarily ready. Or you're not fully formed and have the maturity it takes to be in a relationship."
Talk has been rife ever since it was reported (and by reported, we mean printed in Heat magazine) that Brad was turning to Jen for advice about his marriage problems. Poor old Brad eh? Marriage to Angelina Jolie must be a constant torment.
Usually we wouldn't be that interested in such gossip (we totally would), but this is the highest profile couple in the world, after all. It could be that Jen is just stirring up intrigue to increase hype about her new film The Bounty Hunter, the saucy minx. But who knows, eh? All's fair in love and movie making.
Is a reunion on the cards? Tell us what you know!
About The Author